06/15/2018 - Tom and Felicia W.
Coleen DeGroff was a true pleasure to work with. We were from out of state and looking for a home in Gainesville. She was very responsive whenever we called, was able to arrange showings quickly and made herself available to take us around on short notice. Coleen really listened to our needs and found us the perfect home quickly. Coleen is very knowledgeable about the area, has great attention to detail and looked out for our best interests. Coleen went above and beyond on every level and made every aspect of our buying experience easy. We appreciate Coleen's help finding a home, and recommend her to anyone looking to relocate to or buy in the Gainesville area. You simply cannot find a better agent than Coleen!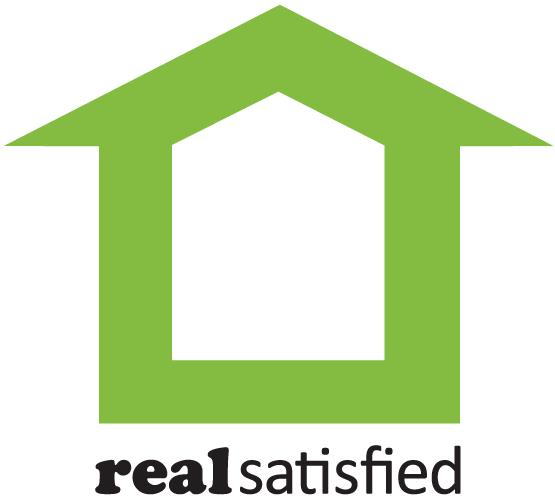 ---
04/13/2018 - Marjorie Shearer and Nik Batra
We couldn't be happier with our experience having Coleen DeGroff as our realtor. As first-time home buyers with only two days in Gainesville to look at houses, Coleen made the process efficient, informative, and - surprisingly - fun. Even though we came to her with a list of properties that we had found online, she showed us additional properties and areas of Gainesville that we hadn't considered. We felt that Coleen always had our best interest in mind and she was very patient with us when we were uncertain about our decision. Without Coleen's help, we never would have found our new home, and we are so very happy we did. Coleen was very involved in every step of the process and she was always available to answer any questions or concerns we had.We would recommend Coleen DeGroff with the highest level of confidence to anyone looking to purchase a home in the Gainesville and Alachua County region.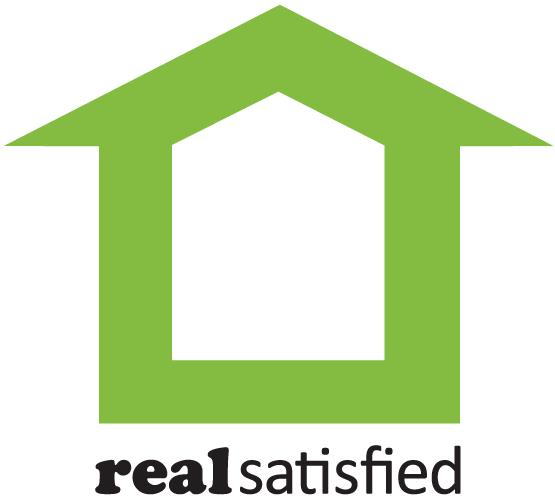 ---
08/21/2017 - Suha Alkadry
Coleen DeGroff came very recommended from a friend. She was a pleasant and wonderful person to work with, always available when we need to reach her( late evening and weekends). Well prepared and knowledgeable. She was patient with us as we needed to complete the purchase by a certain deadline and her great efforts made it happen. Always polite and quick to take care of any unexpected issue that sometimes came up, never leaving our side till things worked out. We wish her the best.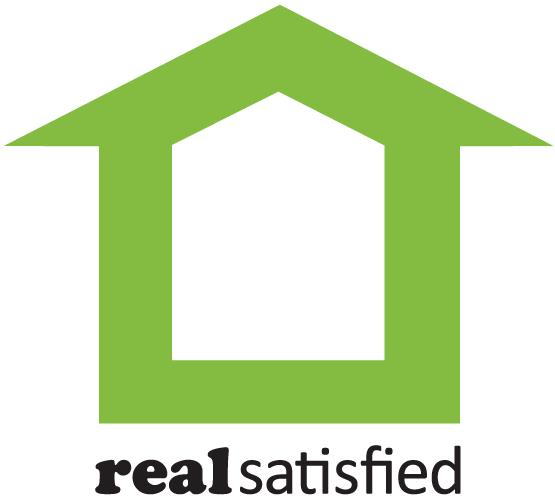 ---
07/24/2017 - Wen Yeh
We are the first time home buyer and had very nice experience working with Coleen DeGroff. She is very practical in terms of the negotiation strategy which we found very helpful for the very competitive market right now. The inspection was an eye opening lesion as the responsibility owning a house. She attended our home inspection and gave us lots of suggestions in addition to inspectors comments. We strongly recommend her as the buyer's agent.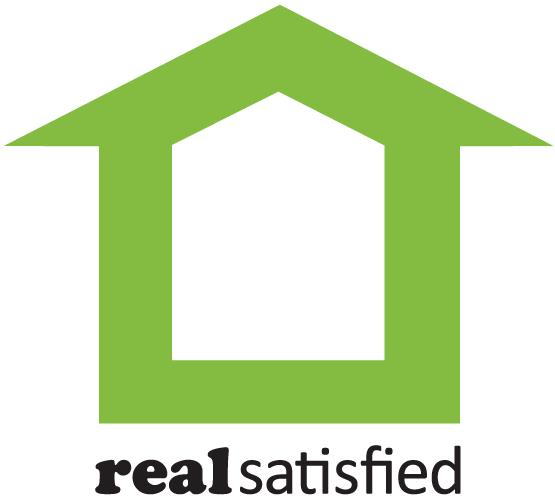 ---
06/14/2017 - Catheney Chang
Coleen is someone who we would recommend to our friends. She knows the local area well and the market climate and is familiar with the situation UF families face in their transition. We had a great experience and things went as smoothly as they could from across the country thanks to Coleen staying on task and keeping us up to date on our timelines.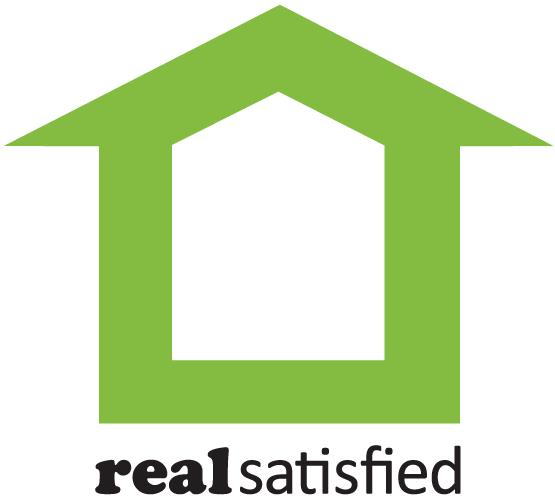 ---
06/12/2017 - Robert Taylor
Coleen is the type of professional all buyers and sellers dream of. Her hard work, due diligence on every detail is impeccable. I felt she provided every piece of valuable information needed to choose the right place for me and also to find the right buyer for my previous home. Her friendliness makes you feel like you've known her forever and her fearlessness to fight for making sure you get a fair deal is something that I value and appreciate. Kudos to Coleen!!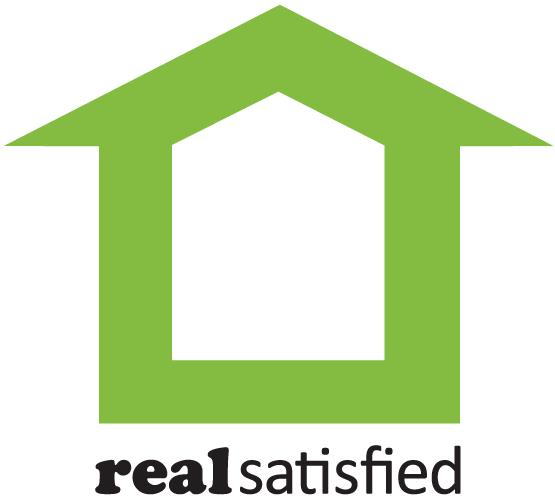 ---
05/28/2017 - Leslie
We recently used the services of Colleen in our search for a property in Gainesville, where our son will do his residency. We chose Colleen through on online search, noting that she has worked a lot with other residents who were relocating. Colleen was a great choice--knowledgeable, professional, and personable! She was a wonderful support for three out-of-towners; we thank her for introducing us to Gainesville, and helping us find the perfect property!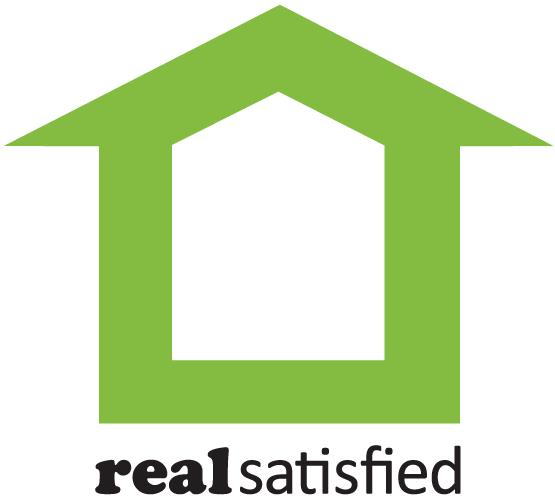 ---
05/23/2017 - Sherry Thompson 8620 NW 13 ST #335 Gainesville Fl 32653
Coleen did an excellent job not only showing me homes that met my needs but following through with the purchase of the home I chose to buy. Everything went smoothly because Coleen was there every step of the way to make sure that it did. At times Coleen went above and beyond to make sure everything was done on time for the closing to take place on time. Coleen is exceptional at what she does and is an asset to any Agency. Thank you again Coleen for all you hard work on my behalf. If you need someone that will go that one step more for you, Coleen is the one to call. She is there to show you what meets your needs and see you through to walking in your new front door.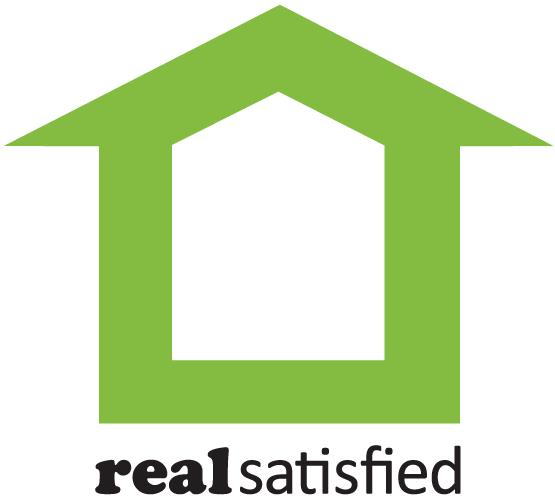 ---
05/02/2017 - Tiffany Bacon
Coleen DeGroff is a great Realtor, amazing to work with and an overall joy. She takes all the major stress out of the processes and procedures, keeps you up to date with the process and breaks down all of the details so that you can have a clear picture of what's to come. It's very important that we had a realtor with expertise, helpful with any price point and always available. Coleen was exactly that and made it her mission for my family to find the right home.I would recommend Coleen DeGroff because she is dedicated to helping you achieve your dream every step of the way.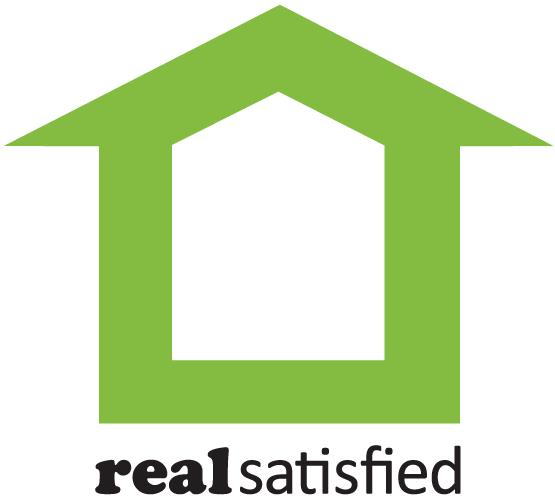 ---
03/31/2017 - Pam Wackel
Colleen DeGroff is an agent I would highly recommend to anyone. She has a particular understanding for those relocating for medicine as well as other professional positions. She is knowledgeable, understanding, and hardworking. Colleen helped us with the sale of our home that we purchased while we were in Gainesville. Due to our medical background we moved to Minnesota and were stuck with the house in Gainesville. We contacted Colleen DeGroff and told her about our situation. She coordinated everything we needed to get the house on the market quick. She meet with our rental company to get the keys and took it from there. Colleen also had such wonderful recommendations for contractors, cleaners, and painters. Not only did she have these contacts she met with them at the home almost on a daily basis to make sure everything was done right. With the help of Colleen we turned a 7 year rental home into a remarkable quality for sale home in less than 20 days. I say quality because once we put it on the market with the other 3 homes in our neighborhood we had 3 offers within 24 hours and got above asking!! This was all due to Colleen's hard work & dedication to be the best! If you need an agent, you want the best and the best is Colleen DeGroff. Thanks Colleen!!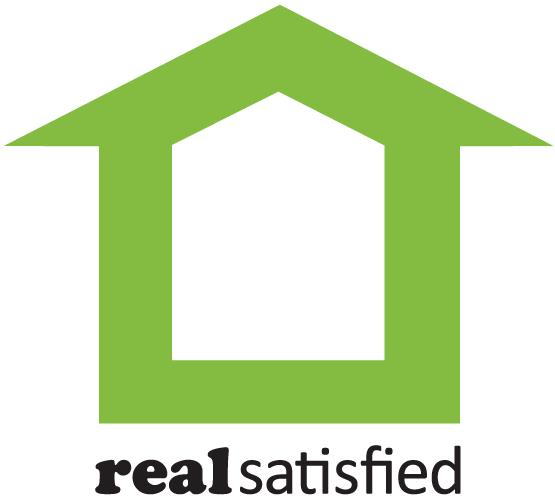 ---
03/20/2017 - Joanna holmes
Coleen found the house we purchased before it hit the market. We viewed it and loved it. She knew what we were looking for and found it for us. It was a great experience! We have bought and sold 5 other houses and this was one of the best experiences!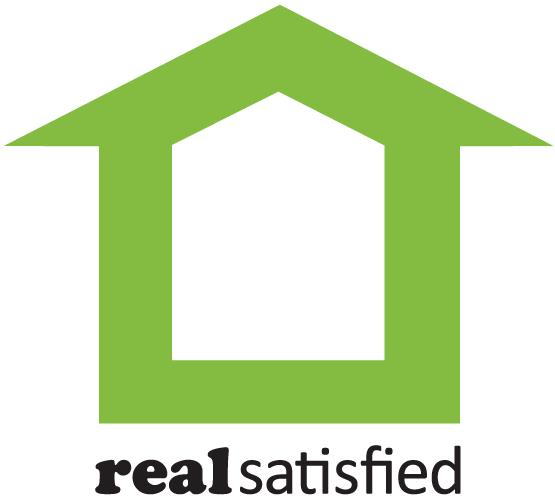 ---
12/20/2016 - Lyn and Jeff Fair
Our relationship with Coleen began before we built our house. She spent a good bit of time with us a few years ago, simply supporting our learning process. When it came time to sell our house, we sought Coleen's advice again. She provided a beautiful professional video in addition to professional photography. In addition, we can't say enough about her respectful attention to detail in walking us through the challenges of closing.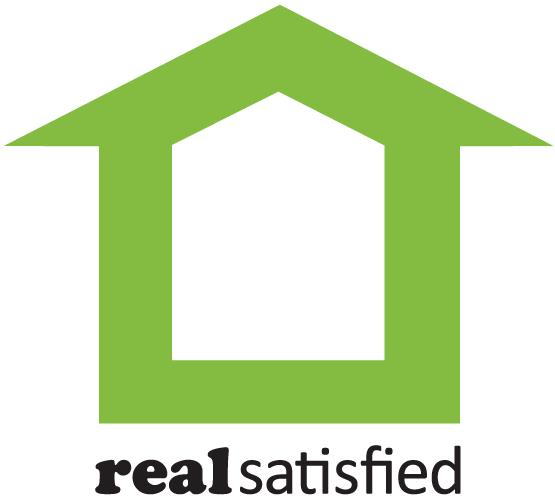 ---
10/30/2016 - John and Elizabeth Moore
Coleen DeGroff made the process of selling our house a breeze. She was knowledgeable, realistic, and had our house until contract in less than a week from the day we listed. We recommend her to all of our friends and would definitely use her again ourselves!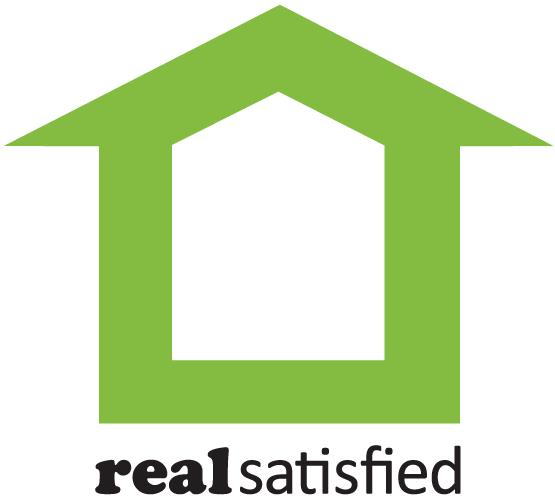 ---
09/16/2016 - Susie Ulloa
Coleen is always very pleasant and professional. She made us feel at easy and truly facilitated the negotiation. Wonderful experience!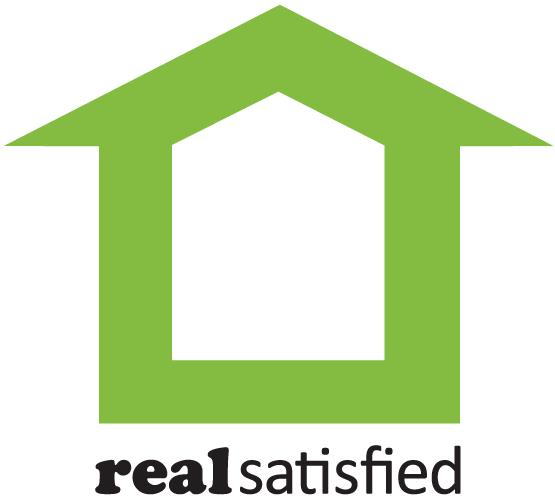 ---
09/16/2016 - Mary Eisner
During our initial meeting with Coleen, she was very thorough and down to earth. Not only was she extremely knowledgeable, but she was also very personable. This was very important since moving for us was such an emotional time. She was extremely patient and understanding. We lived in Gainesville for 18 yrs. and were selling a home we loved. She held our hand through each step in the process and made it as easy as possible. The photography and video tour of our home was beautifully executed and we had two offers on our home within 4 weeks! We could not have been happier with our experience with Coleen and RE/MAX!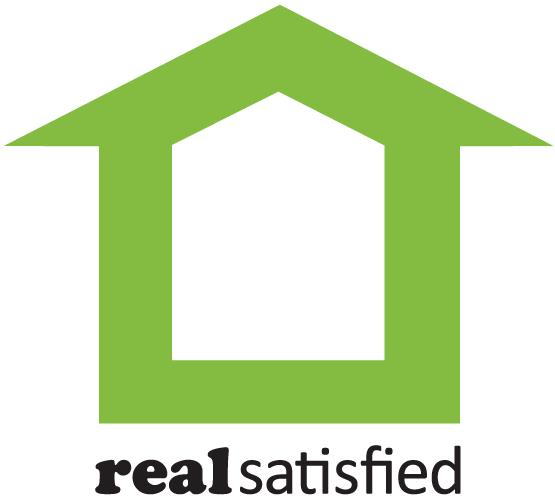 ---
09/06/2016 - Magali Jorand-Fletcher
We have always fully trusted Coleen with our real estate needs. She provided exceptional service when we did our short sale back in 2009, and ever since then we have been looking forward to working with her to buy our next house. It took a few years before we could, so jumping back in the market was a little scary, but knowing Coleen would be by our side made the journey not only easy, but enjoyable. She knows the Gainesville market inside and out. Her honesty is what sets her apart. She isn't afraid to suggest skipping over one property if she feels it isn't right (right price, value, etc...). Her guidance was invaluable and her patience with us was exemplary. I have recommended her to anyone I know looking for realtor and will continue to do so. If you're looking for knowledge, honesty, humor, and a non-nonsense attitude from a realtor, then Coleen is the person for you. Thanks so much, Coleen!!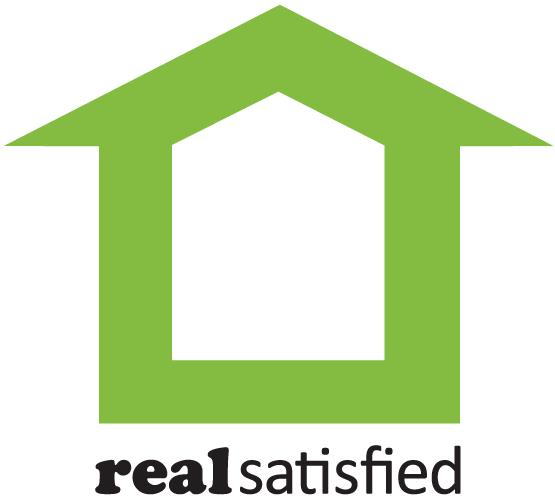 ---
04/27/2016 - jbrishke
Coleen is a rock star! My husband and I had just a day and a half to find a home during a visit to Gainesville before we moved from Chicago. She sent us plenty of listings to review before we got to town, and was prepared for a whirlwind 1.5 days with us. We saw 13 houses during that time and she was great about keeping up with our fast pace and dozens of questions. She outlined the entire process for us since we were first time home buyers, and stayed in constant contact after we went back to Chicago. We had some unforeseen hiccups from sellers during the process, and she really went to bat for us every time. We absolutely would not have had the happy outcome we did without Coleen in our corner!
Hi Janet! Thank you so much for your kind words! It was such a pleasure getting to know you and Vijay and I really enjoyed helping you find your house. We've been in that situation several times where we only had a couple days to find a house so I know how stressful it is. Hope I helped eliminate some of your anxiety about the process.So glad you are finally here! Welcome to Gainesville!
---
01/24/2016 - hccrutchfield
Coleen was fantastic. She worked diligently with us to secure a great offer on our home. We could not have been more pleased and would highly recommend her to anyone wanting to buy or sell a home.
Dear Anne and Carl - thank you for your kind words. I really enjoyed getting to know you and helping you sell your home. Wishing you nothing but the best!
---
01/08/2016 - jamisonpe
There are no hitches when Coleen leads the process. Closings for sale and purchase were so smooth, it was amazing! Coleen's use of electronic forms for contracts and her myCart that tracks potential homes for purchase are very helpful. Her knowledge of the area and property values is amazing. She is very tenacious and hard working.
Hi Patti,Thank you for your kind words! It was an honor and a pleasure getting to know you and helping you sell your home and buy one in your dream community. Wishing you nothing but the best in your new home! Happy New Year!
---
12/19/2015 - zuser20150823101404178
We had a very good experience using Coleen as our agent, she put up with our changes of mind as a true professional. She found us a house that was perfect for us.
Thank you so much for your kind words Jacques and Vivian! It was such a pleasure getting to know you both. Wishing you nothing but the best in your new home. Welcome to Gainesville!
---
12/18/2015 - hunternfisher4life
She was very patient and fantastic with us. Very knowledgeable and helpful. We must have drug her to over 50 homes and had contracts on 3 different homes before we finally got the one! Would definitely recommend her to anyone.
Hi Rockney and Amber! Thank you so much! It was so much fun getting to know you both. We certainly had a long run there for awhile - and I know it got frustrating at times and seemed like nothing would come together - but everything works out for the best and you've got a beautiful home to prove it! Thank you for allowing me to be a part of your journey in finding your first home!
---
09/14/2015 - cwjrperio
Mrs. DeGroff was a "stellar" agent. While there were no properties for sale in the area that I desired, she stepped "out of the box" and distributed flyers to solicit potential sellers. Less than 24 hours later, we had a seller, and I wound up purchasing the property. She is extremely professional and personable. "You can go wrong with Coleen".
Thank you so much Dr. White! I had so much fun working with you! I loved being a part of your journey towards finding the right home. Enjoy Gainesville life!
---
07/17/2015 - sarabeth bland
Wow! I cannot believe it has already been 3 months since we moved into our new home... My husband and I bought our first home with the help of Coleen and I am truly grateful for all her hard work and advice throughout the whole process. Even when we became tired of all the necessary documentation, visits, and meetings.... Coleen kept up on track and helped up achieve our goal on time. She customized the buying process to what we said we wanted and when we wanted It and held us to it! Thank you Coleen for all your patience when I had none ??
Hi Sara,Thank you for your kind words! I really appreciate you giving me the opportunity to help you and Nick find your new home. It was so much fun working with you both and I'm so glad I got the chance to know you. Enjoy life in your new home! If there is anything I can ever do for you in the future please let me know!
---
07/10/2015 - rfaehn
Coleen has sold our last 2 homes in Gainesville both in less than a week. She is extremely professional and passionate and incredibly hard working. She organized a beautiful brochure and video. I give her the highest recommendation!
Hi Rhonda,Thank you for your kind words and for giving me the opportunity to work with you. It's been such a pleasure getting to know you and your family. You will be greatly missed! Besos!
---
05/02/2015 - graze99
Coleen was a pleasure to work with during the selling of my parents home. The initial advertising of the home with professional photos taken contributed to the attention to detail she possesses. We choose her as a realtor based on the face to face meeting we had in which Coleen demonstrated her knowledge of the existing home sales in the area. She kept in constant contact regarding the viewings and feedback she received from other realtors. I would highly recommend Coleen to sell your home.
Hi Mary,Thank you so much for your kind words. It was such a pleasure getting to know you and helping to sell your parents' home. Wishing you nothing but the best in Orlando!
---
04/01/2015 - mhdbass
My wife and I started looking at houses back in the fall. Coleen was very patient with us. We looked at a wide variety of houses until we had an idea of what we wanted and needed for our family. When we finally found THE house, Coleen worked late into the night on a Sunday to get a proposal ready. I was so impressed with her work ethic. She is the hardest working realtor that I've ever met, and I've know a few. I would recommend Coleen to anyone looking to buy a home. She will help you make your dreams come true.
Hi Mike!Thank you so much for your kind words. I had so much fun working with you and Chrissy. Wishing you many happy years together in your new home.
---
02/23/2015 - user580788
Where do I begin?

I had read recommendations for Coleen on Facebook, and I decided if everything that was said was true, this was the realtor I wanted to work with. I sent her a contact email and got a very prompt reply. Once we met and she got a sense of what I was looking for, she sent me a list of homes that met my criteria. After narrowing down the list, she took me around to show me the properties until I found the one that suited my needs. The condo was a short sale, but Coleen assured me she would be with me every step of the way, and that she would stay on top of things. She promised and she delivered!

Any time there was any paperwork involved, she contacted me immediately to meet with her to sign things, and was willing to drive to whatever location was most convenient for me, even if she had travel a long distance. She even recommended reputable home inspectors and homeowners insurance agents.

She really worked hard for me as a buyer, and I had 100% trust in her the entire time. Coleen is a "real" person who has experienced the highs and lows of homebuying, and her personal experiences allow her to understand what the buyer is going through and what his needs are.

As many have mentioned, Coleen's sense of humor is priceless. I had so much fun working with her, but at the same time, I knew she was serious about the business of real estate.

If you want someone who will go above and beyond to help you buy or sell a home, Coleen is the person to call on.
Hi Karl,Wow. Thank you so much. It was an honor getting to know you and helping you find your home. Going through the short sale process is always a ton of fun (NOT) - thank you for your patience and humor as we got through it together. Enjoy your new place!
---
11/25/2014 - bcbagomolny
We have been so blessed to work with Coleen, not once, but twice! We bought our very first home from her a few years ago and recently sold it through her, as well. SHE IS PHENOMENAL!! Due to her expertise in the market and current pricing parameters, we had a contract on our home in five days. FIVE DAYS!!! Seriously, the woman is always working for YOU, she's extremely knowledgeable about the area, and she can negotiate a deal like no other. When you need someone in your corner as a buyer, or as a seller, she's the gal you want! The best part is she's tons of fun!! I just wish we could move her with us anytime we need a house in a new area! Simply, the best!
Dear Cassie - Thank you SO much for your kind words. It was such a pleasure working with you and Brian not just once -- but twice! Wishing you all the best in your new lives in Orlando!!
---
10/02/2014 - tcannon5
I worked with Coleen on the sale of a foreclosure, she was quick and efficient and I would recommend her to anyone looking for a stress-free home sale.
Dear Tim, Thank you for your kind words. It was a pleasure working with you! Please let me know if there is anything else I can ever help you with.
---
09/01/2014 - diegomog
When we decided to get serious about buying our new home, we felt the most important qualities in a real state professional were honesty and reliability, so we chose Coleen Degroff because we knew we could trust her 100%.
When you are not very familiar with the process of buying a house, having someone you trust guide you through the process is invaluable, and she was there for us every step of the way.
She helped us get out of a bad deal, and helped us find a beautiful house that fit both our needs and our budget.
We are moving into our beautiful new house tomorrow, and we could not be happier about the whole experience, about our new home and about Coleen who made the whole thing happen.
Thank you so much! It was such a joy helping you. Wishing you all many happy years together in your new home!
---
08/03/2014 - user96315632
Coleen guided us through the process of selling our home quickly and for a fair price. She was patient with all of our questions and concerns, and responded quickly to our emails and phone calls. She was knowledgeable and honest, and we highly recommend her to anyone selling their home.
Dear John and Jennifer - Thank you so much for your kind words! I enjoyed working with you and getting to know your family. Wishing you all the best on your new adventures in Pensacola!
---
07/09/2014 - alltb
First of all, I 'd like to thank Coleen for selling my house so quickly. I have been living in Gainesville for 10 years as a faculty at University of Florida. For some reason, I have to move on to another opportunity. I decided to sell my house. I was nervous to use a realtor since I have heard good and bad things. I found Coleen from my coworkers. So, I set up an appointment with her. She was on time and carrying all info that I needed to know with her. She is straightforward and very honest. Days and days, We comminicated and opened house for buyers. 10 days later, I got an offer. I listened to her and she listened to me. The key is her good network, passion, personality and great communication which make Coleen different from the other. She is very experience, punctual, straightforward and knowledgeable person.

Overall, I 'd recommend Coleen to anyone who is looking for a realtor. Thank you
Thank you so much for your kind words Thianchai! It was a pleasure working with you. Enjoy life in California!
---
06/06/2014 - zuser20140606132849386
Coleen was a pleasure to deal with in the purchase of our condo in Newberry. We had to handle most everything over the phone from North Carolina and Coleen was always there for us and had everything ready when we arrived to close. Her knowledge of the area and her real estate knowledge was so helpful.
If you need help in the area we highly recommend her.
Dear Mike and Rocki -- it was so much fun working with you both! Thank you so much for your kind words. Enjoy Gainesville life!
---
04/26/2014 - nicobearcub
You absolutely should use Coleen as your realtor! She will give you the complete picture honestly and with humor and will be in your court through the entire process. My move was stressful to begin with as I was going through a divorce, and then during the negotiation process there were new Fannie Mae insurance rules that needed to be dealt with, a contract that needed to be re-negotiated based on an appraised value that was lower than the original contract price, as well as the every day complexities that are part and parcel to any real estate negotiation. Through all of it she was just a text, phone call or email away. She knew the big picture of the local market, which was changing before our eyes, guided me through all the ups and downs keeping me informed, but also going to bat for me in combat boots when necessary. She is funny, warm, real and knows her stuff. Just simply the best.
Dear Peggy,Thank you for your kind words. It was such a pleasure getting to know you and your daughter. Wishing you nothing but the best in your new place!
---
04/10/2014 - mtrabbic
Coleen ROCKS! Handling our job transfer 900 + miles away - far away from family and friends, Coleen helped make our family's move as seamless as possible. Coleen helped mom and girls feel part of the process - she provided videos of our new home and spoke about the girls' new rooms and made things personal for all of us that were far away from each other. She even took pictures at the closing we couldn't be at! Besides the warm and fuzzy feeling she gave our girls, Coleen recommended many good inspectors that were professional and thorough, she was patient through our time consuming home search and house hunting visits, and Coleen did a great job making both us and the sellers "win". Definitely a professional we'd recommend!
Dear Marie and Dan,Thank you so much for putting your confidence in me. I loved working with you all. I really enjoyed getting to know you and your family and hope to see you around town!
---
03/01/2014 - user0450083
Coleen helped us sell our house, she was wonderful guiding us though the process and very supportive, she took care of everything wile we were stuck in VT and we're not able to negotiate in person.
I would highly recommend Coleen to anyone!
Dear Gonzalo and Maria - thank you so much for putting your trust in me to sell your home. I loved working with you guys. Enjoy life in North Carolina - they are lucky to have you!
---
01/04/2014 - user5200797
Coleen DeGroff showed us a condo that we liked and then expertly guided us through the intricacies of a short sale purchase. She was the BEST realtor we ever dealt with and her sense of humor is off the charts! We definitely would recommend her services!
Dear Paula and Bob - thank you SO much! I loved working with you guys!! Please let me know if there is anything else I can ever do for you. :)
---
01/03/2014 - stuartdtrainer
When we were first introduced to Coleen, we perceived through our exchanges, that she was honest, cooperative and would be reliable. She briefed us thoroughly on what actions had to be taken.
As time went by, she maintained regular contact, kept us fully informed and confirmed our first impressions of her with respect to trustworthiness.

Coleen displayed a positive attitude at all times, particularly in the way she handled disappointments and difficult situations.
She will be taking care of our next Real Estate project and we highly recommend her.
---
12/31/2013 - alecolarossi
I had a wonderful experience as a first home buyer working with Mrs. DeGroff. She is a joy to work with. She was extremely patient and collaborative as took me many months to make my final decision. Coleen was always available (very often we met on weekends) and ready to answer all sort of questions. I actually learned a lot from her and I will never forget all her help and efficiency demonstrated in every steps of the process. She does care a lot about her clients, very impressive. She uses the latest technology available and I give her 5 stars for that as well!
I give Coleen my highest recommendation.
---
08/07/2013 - user68394287
Coleen is just simply the best! She had our best interest as her top priority! Coleen went above and beyond to meet our needs and expectations. She was very diligent in keeping communications with all parties involved. Particularly, she is proactive and aggressive on behalf of her clients. I highly recommend the one and only Coleen DeGroff!
---
07/31/2013 - user6163717
If you would like a realtor who is consistent; positive yet realistic; extremely patient; available 24 hours a day; and, who can get you happily from 'zero' to 'closing' in less than a month, then I would recommend Coleen DeGroff.

Coleen was integral in helping us find a home from out of state, and she maximized our purchase value under considerable budget constraints. As a huge bonus, Coleen went beyond her scope: she facilitated an exceptionally high-quality inspection; she introduced us to trustworthy contractors for renovations; she adeptly coordinated an non-typical closing; and, she kept us laughing and smiling while getting things done rapidly.

After all the paperwork was finished, not only did we gain a home, but we also gained a friend. Accordingly, Coleen has our highest recommendation.